The principal bench of the National Green Tribunal has initiated suo motu proceedings regarding the nearly two-week-long fire at the Brahmapuram waste plant. As a result, the Kochi Municipal Corporation of Kerala has been directed to pay an environmental compensation of Rs 100 crore under section 15 of the Tribunal Act for the damage caused to the environment. The corporation has been instructed to deposit the said amount with the state chief secretary within a month for necessary remedial measures, including addressing public health issues due to the fire.
On March 2, the dumping yard caught fire, with a significant amount of plastic waste continuing to smolder for the next 12 days. This resulted in a blanket of toxic haze over the commercial capital of Kerala. The NGT had served notices on the state Chief Secretary, State PCB member secretary and Kochi Municipal Corporation secretary on March 6.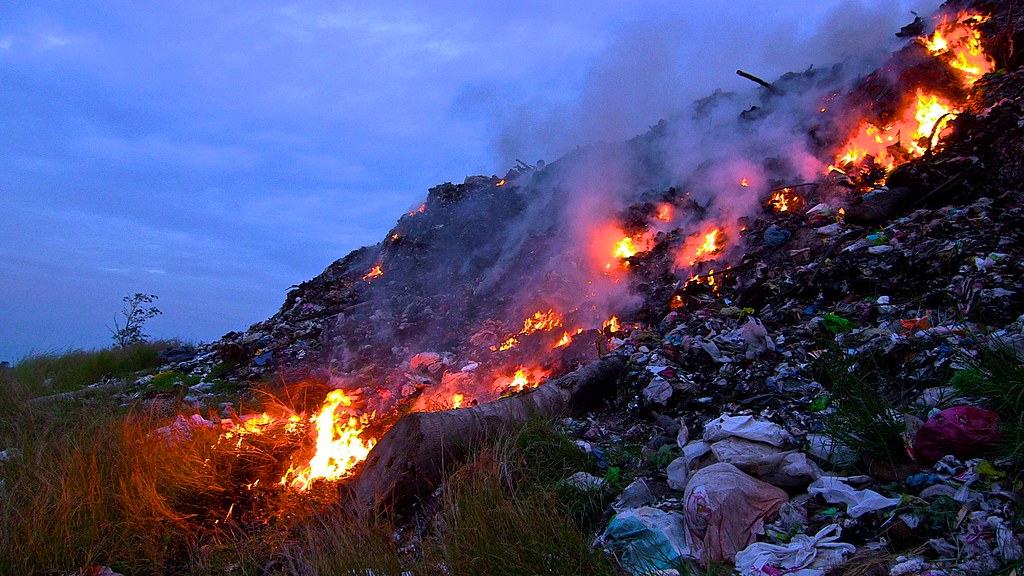 In its verdict, the tribunal directed the Kerala Chief Secretary to hold concerned officers accountable for such gross failures and initiate action under criminal law as well as by way of departmental proceedings, following due process, and make it publicly available within two months. The NGT heavily criticized the state government for its failure to comply with the statutory solid waste management rules and orders of the Supreme Court and various orders of the tribunal from 2016 to 2022.
The tribunal bench, chaired by Justice Adarsh Kumar Goel, emphasized the importance of establishing modern solid waste treatment plants, and clearing dump yards of waste by bio-mining to separate combustible and inert material. The contaminated ash separated during bio-mining should be removed to a sanitary landfill. Given the widespread burning of waste and dump yard fires, the bench recommended an analysis of dioxins in animal-origin food samples, such as milk, egg, meat, and human milk.
Kerala Government is Serious about NGT order
The NGT expressed concern over the lack of accountability for such serious failures and failure to launch prosecutions against the guilty for criminal offenses under the Environment (Protection) Act, 1986, and relevant provisions of the IPC. The bench, which also included judicial member Justice Sudhir Agarwal and expert member Dr. A Senthil Vel, stressed that the attitude of state authorities is a threat to the rule of law and expressed hope that the situation is remedied at the higher level in the state, such as the DGP and the Chief Secretary, to uphold the Constitution and the mandate of environmental law.