The single-use plastic ban has been implemented on 1st July 2022 by the Centre. The Ministry for Environment, Forest, and Climate issued a notification for this ban was issued in 2021. 
The rules for the ban apply to the manufacturing, import, stocking, distribution, sale, and use of single-use plastic items. The rules cover rigid plastic items such as plates, cutlery, wrapping or packaging films, PVC banners, straws, and stirrers. 
What is single-use plastic?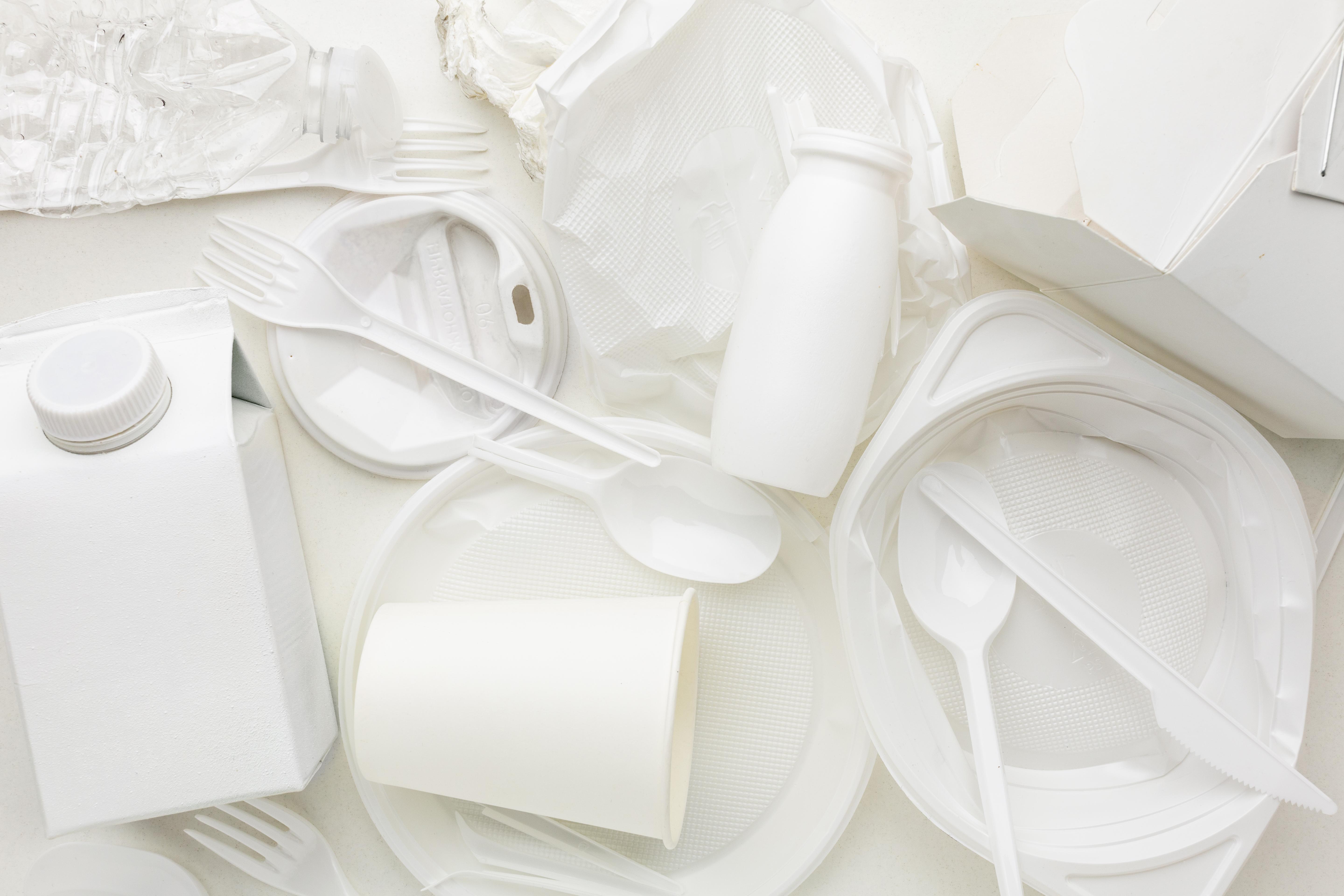 Single-use plastic or disposable plastic are those plastics that are used only once before they are thrown out. Mostly single-use plastic contains plastic bags, straws, steerers, food packaging, etc.
On the current trajectory of production, it has been projected that single-use plastic could account for 5-10% of greenhouse gas emissions by 2050. According to research, India features in the top 100 countries of single-use plastic waste generation – at rank 94 (the top three being Singapore, Australia, and Oman). With domestic production of 11.8 million metric tonnes annually, and import of 2.9 MMT, India's net generation of single-use plastic waste is 5.6 MMT, and per capita, generation is 4 kg.
What is the problem with Single-Use Plastic?
Single-use Plastic is the most dangerous threat to our environment, wildlife on land, oceans, human life, etc. It is also causing a rise in pollution levels and the chemicals emited from it can pollute the groundwater easily which in turn causes various deadly diseases. Most single-use plastic materials are non-biodegradable and instead, they just break down into small pieces also called microplastic.
Plastic, being lightweight, can reach far distances and can be carried by wild animals, birds, etc. It has a huge reach of contamination than its size can indicate. The manufacturing of new plastic is a waste of resources and a huge source of pollution to the environment. It requires a huge amount of crude oil and fossil fuel for creation. 
In the wild, if the plastic is not even eaten by the animals, they can get strangled in it eventually this might kill them. This in turn affects human life as well because, when animals or fishes eat plastic, they might get some infection or harmful chemicals might enter the animal. And when we eat them, the infection might enter our body causing various diseases.
The proposed ban on single-use plastic
The officials of The Ministry of Environment, Forest, and Climate issued this Single-use Plastic Ban due to the lack of collection and recycling. However, the government had already banned the use of polythene bags under 75 microns in September 2021. 
The State Pollution Control Board has to submit proper regular reports to the (CPCB) Central Pollution Control Board for monitoring the progress. Instructions have been given at the National, State, and Local levels to stop the supply of raw materials to the companies that manufacture the banned items.
Those who are found violating the rules of the single-use plastic ban can be punished under the Environment Protection Act 1986 – which is imprisonment up to 5 years, or a penalty up to Rs 1 lakh, or both. Violating company/producer can be asked to pay Environmental Damage Compensation by the SPCB.
How will the ban affect businesses?
The ban includes material that has low utility and more littering power. Among the banned items, plastic straws that are used in beverages, juices, etc. could see a slight increase in their cost as it upgrades to paper straws. After the ban, major leading food companies have replaced plastic straws with paper straws.  The list of single-use plastic items that have been banned in India from July 1st, 2022 are straws, cigarette packages, sweet boxes, etc. due to their high littering potential. 
What are some alternatives to single-use plastic?
Some of the best alternatives for single-use plastic are as follows:
Straws

: Plastic straws can be replaced with paper straws or juice centers can go straw free.

Plastic Drink steerers

: Cocktail steerers are a fun accessory, but it is made of single-use plastic. The best alternative for this is celery sticks or bamboo steerer.

Plastic Cotton buds

: Plastic cotton buds are used widely, the best alternative for this is bamboo cotton buds.

Plastic Cutlery

: Restaurants, cafes, or snack centers can switch to wooden/bamboo cutlery which is the best alternative to plastic.

Plastic Plates

: These can be replaced with paper plates.
Conclusion
Single-use plastic is banned in India since July 1st, 2022 due to an increase in pollution due to plastic waste and its effect on the environment, wildlife as well as human life. There are a lot of alternatives to single-use plastic in the market which can be replaced and hence reduce plastic waste.
For more information visit: