"Plastic EPR Conference 2022"
It was a wonder and a delight to address such an #enthusiastic audience at the #PlasticEPRConference2022 organized by the amazing folks at AP Industry Conferences.
It was an #honor to share my thoughts and insights on the opportunities and challenges faced by the #wastemanagement sector of our nation.
The addresses learned about the current developments of The Shakti Plastic Industries on how we have successfully #recycled more than 10 lac MT plastic waste till now through our network of scrap collection centers located all over #India from Jammu to the southern-most states, employing 15k+ ragpickers with our equal opportunities program.
Further to strengthen ourselves and tackle the issue of #plasticwaste on a substantially global level, we are on the way to building the largest recycling plant in our country by collaborating with LyondellBasell. This new facility will be an add-on to our already existing plants at #Gujarat, #Maharashtra, #MadhyaPradesh, and #HimachalPradesh.
We've also entered into a strategic partnership with Infinite Cercle (Cercle X) to establish a hassle-free #digital platform for everyone globally associated with waste management. Our aim is to digitize the complete waste management ecosystem with a Digital Waste Management Platform based on #Blockchain #Technology.
However, strongly believe that this is not enough and for that, we plan to scale our developments in the foreseeable future by quadrupling our operations within the next 3-4 years.
Lastly, I would like to convey that with the implementation of a scrutinized and organized waste management #ecosystem with the help of #EPR, our beloved nation will prosper by literally turning waste into value.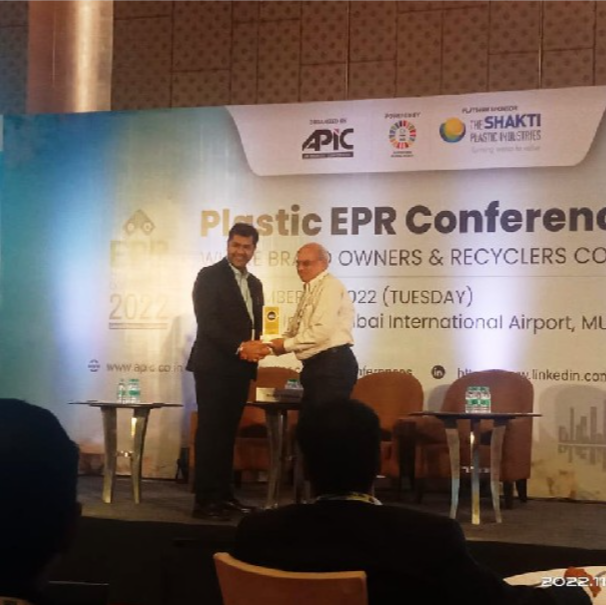 November 23 @ 08:30
Mumbai