The Shakti Plastic Industries organized a 𝐁𝐞𝐚𝐜𝐡 𝐂𝐥𝐞𝐚𝐧𝐮𝐩 𝐚𝐭 𝐆𝐢𝐫𝐠𝐚𝐨𝐧 𝐂𝐡𝐚𝐰𝐩𝐚𝐭𝐲 𝐨𝐧 𝐃𝐞𝐜𝐞𝐦𝐛𝐞𝐫 19, 2021, in collaboration with the SEWA Foundation
With nearly 120 𝐩𝐚𝐫𝐭𝐢𝐜𝐢𝐩𝐚𝐧𝐭𝐬 from three colleges, the event was a success.
We were able to collect almost 220𝐤𝐠 𝐨𝐟 #𝐨𝐜𝐞𝐚𝐧𝐩𝐥𝐚𝐬𝐭𝐢𝐜 & 𝐎𝐭𝐡𝐞𝐫 𝐰𝐚𝐬𝐭𝐞 and create a significant contribution towards creating awareness on Ocean Cleanliness.
We'd like to extend our appreciation to the volunteers who came from all over Mumbai and participated with zeal. We'd also like to express our sincere gratitude to everyone at the SEWA Foundation and Shakti Plastic Industries.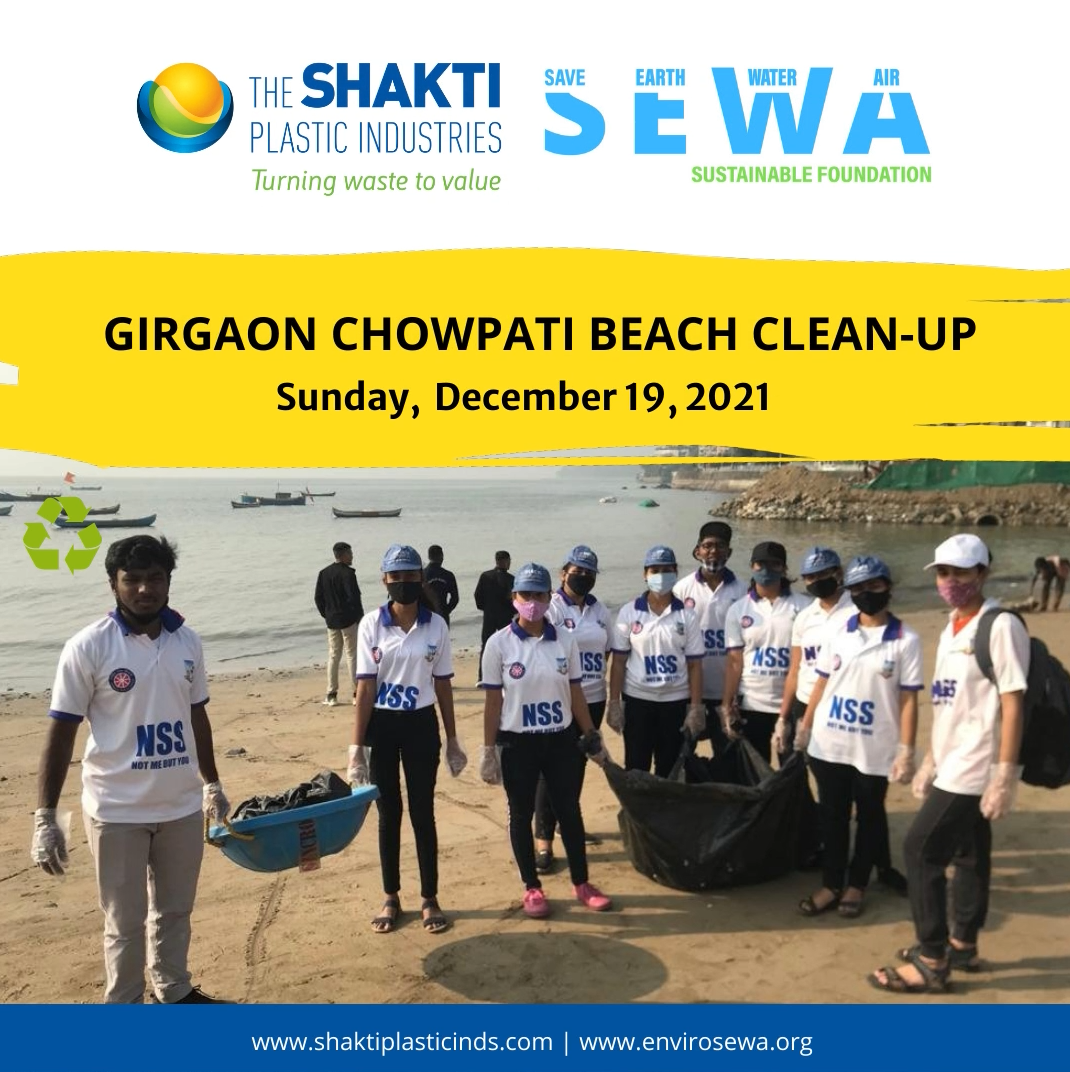 December 19 @ 08:30
Girgoan Chowpati