Made from post-consumer plastic waste these flower pots are best for growing plants and #sustainability. Also comes with a quality control check. After recycling the plastic waste which is collected from the post-consumer use is converted into granules then into flower pots. These Flower Pots are light in weight, convenient, and have longer durability than any other flower pots. Super Shakti Flower Pots are made for giving you a better gardening experience.
Super Shakti Flower Pots also come in different sizes ranges. These pots are light as a feather, weighing 215gms for 22cms, 370gms for 24.8cms, 625gms for 30cms, and 860gms for 33cms. Super Shakti Flower Pots are also cheaper and affordable for cost-cutting.
Super Shakti Flower Pots for growing a Greener and Safer Future in your backyard.
Leading to #Circular Economy, #Sustainable Material, Reducing Carbon Emission.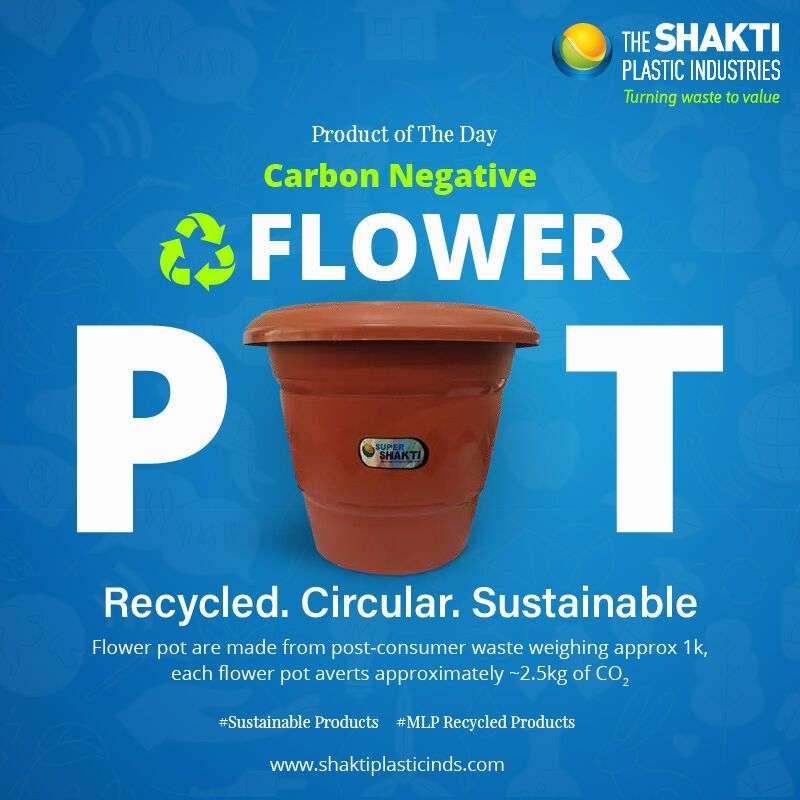 January 22 @ 09:50
Mumbai